PNG Photo Pack: Medieval Characters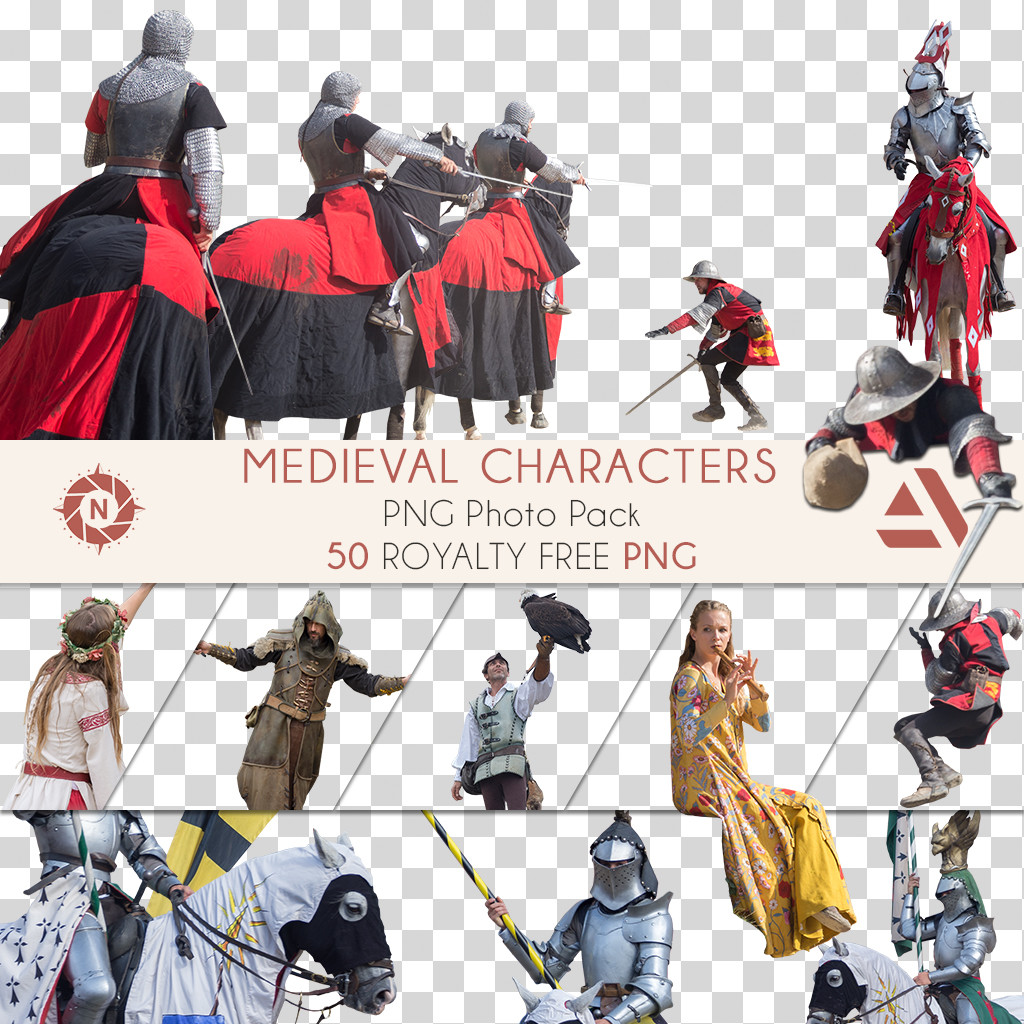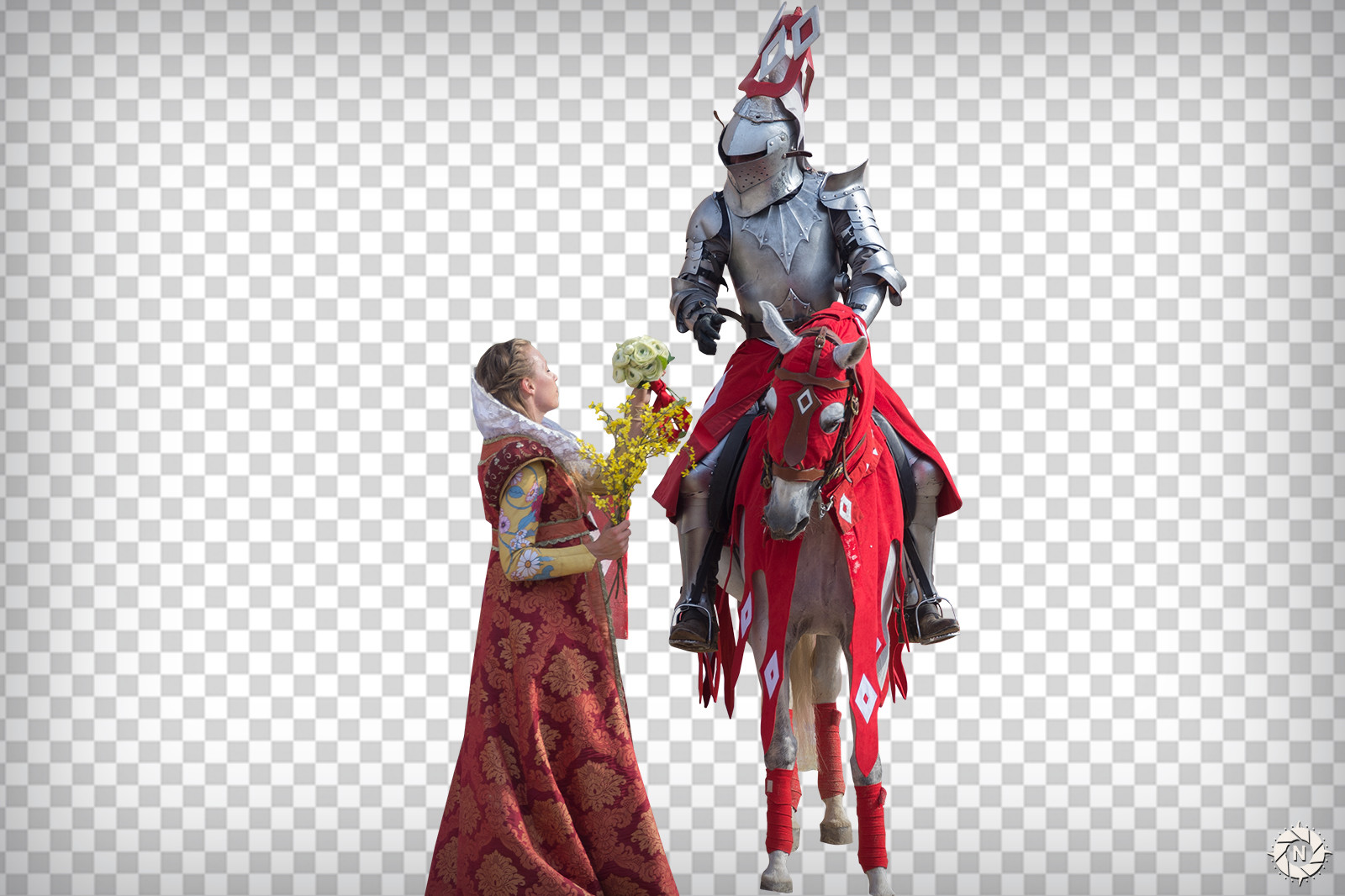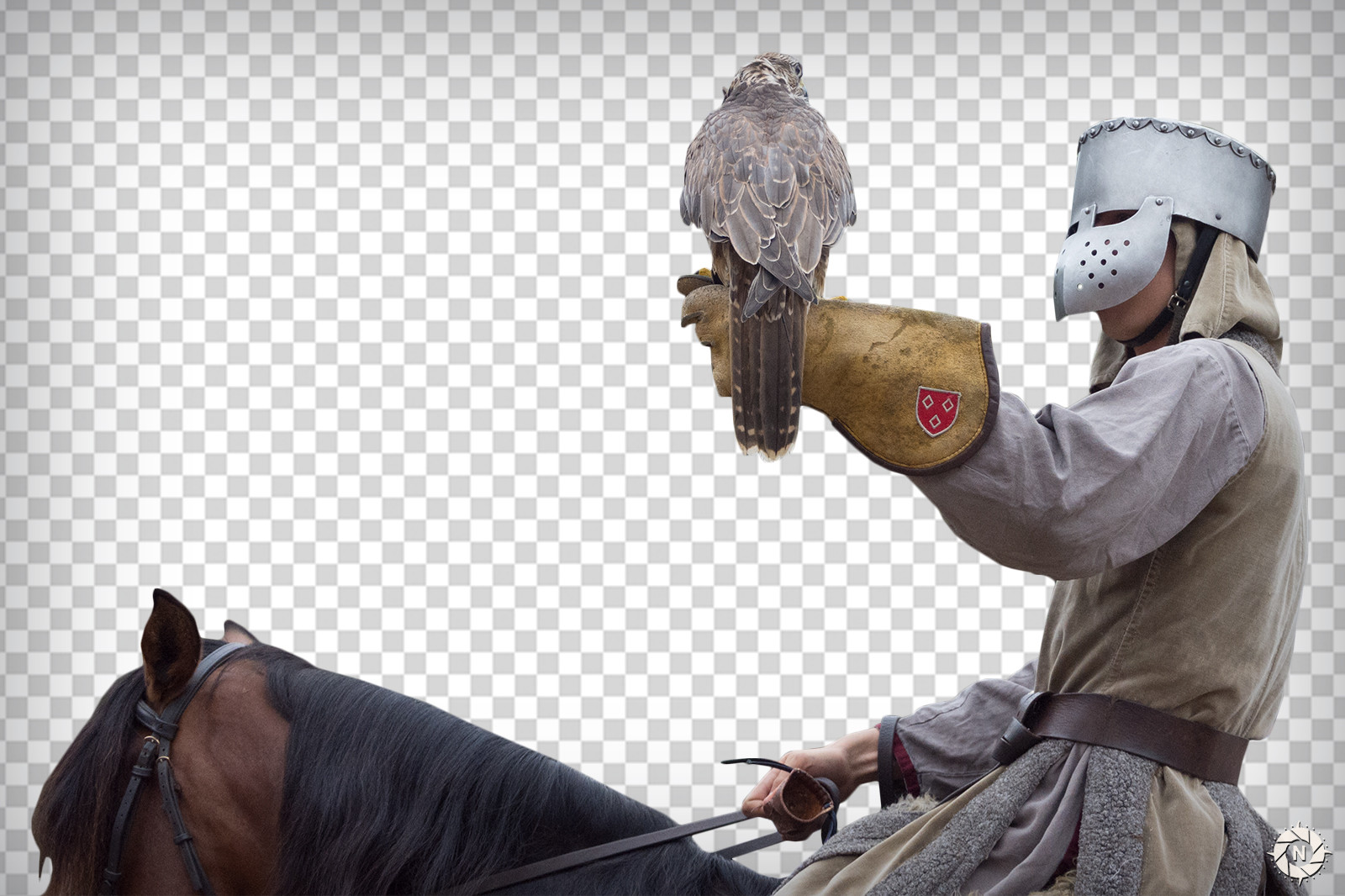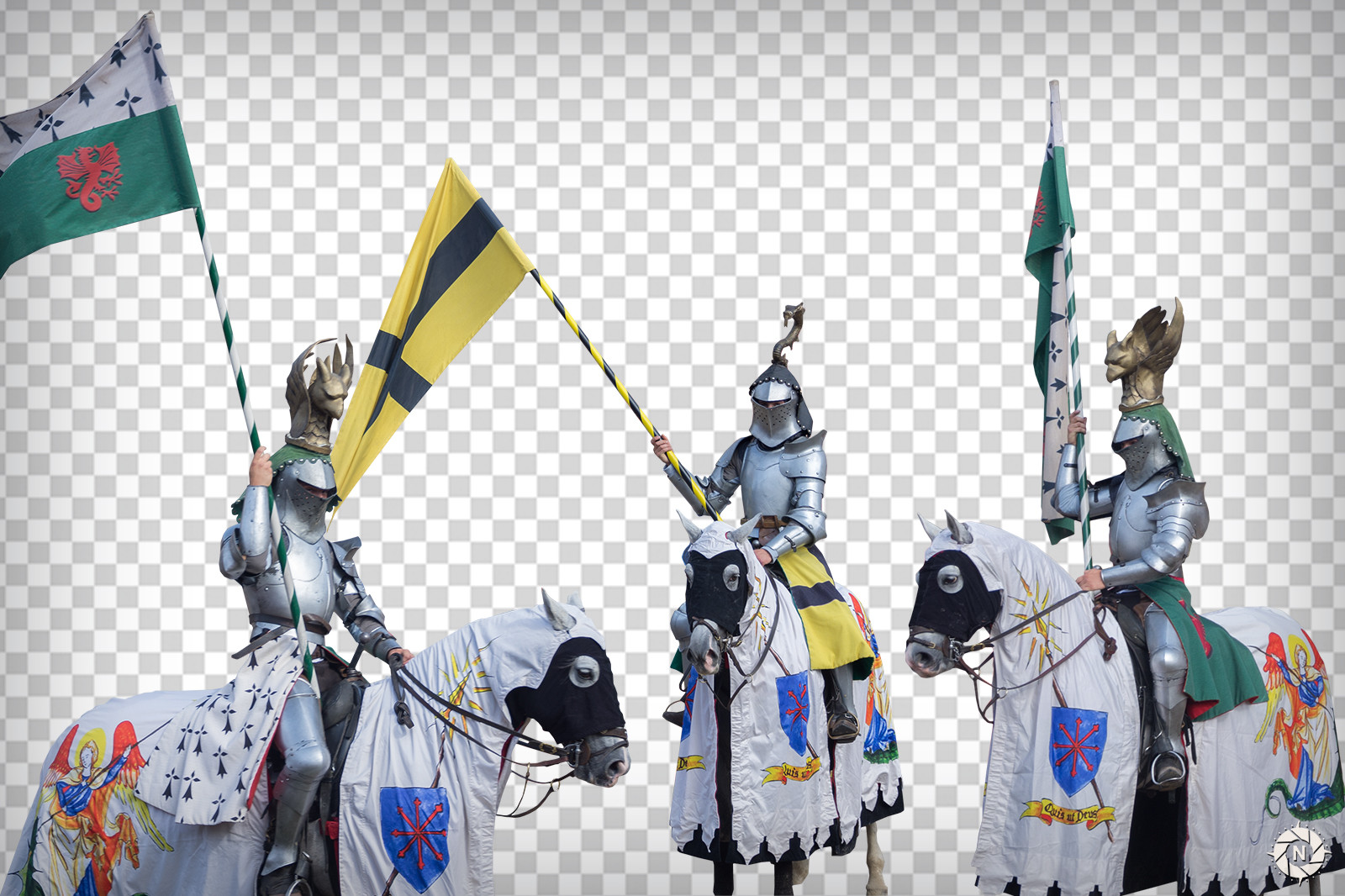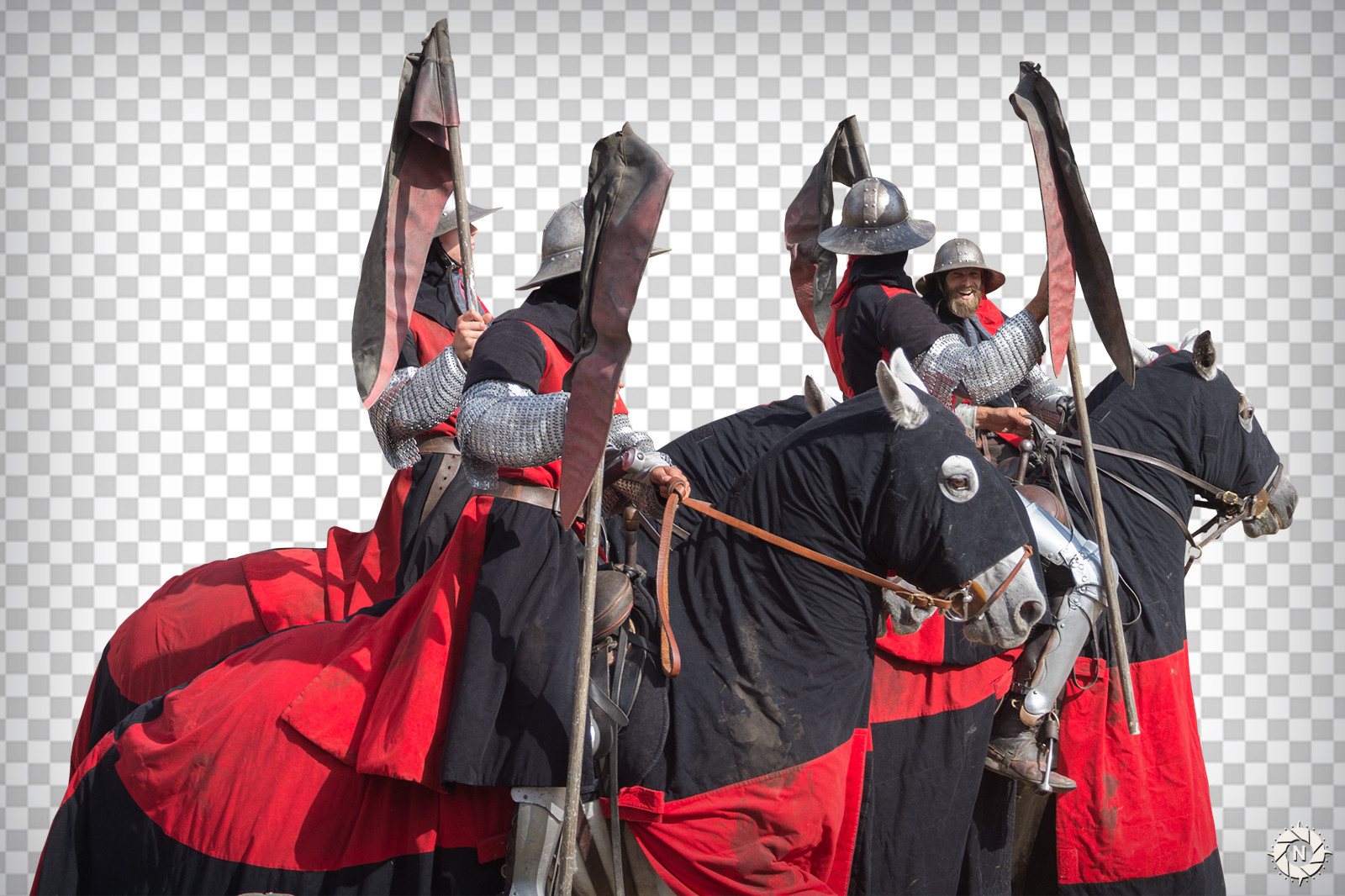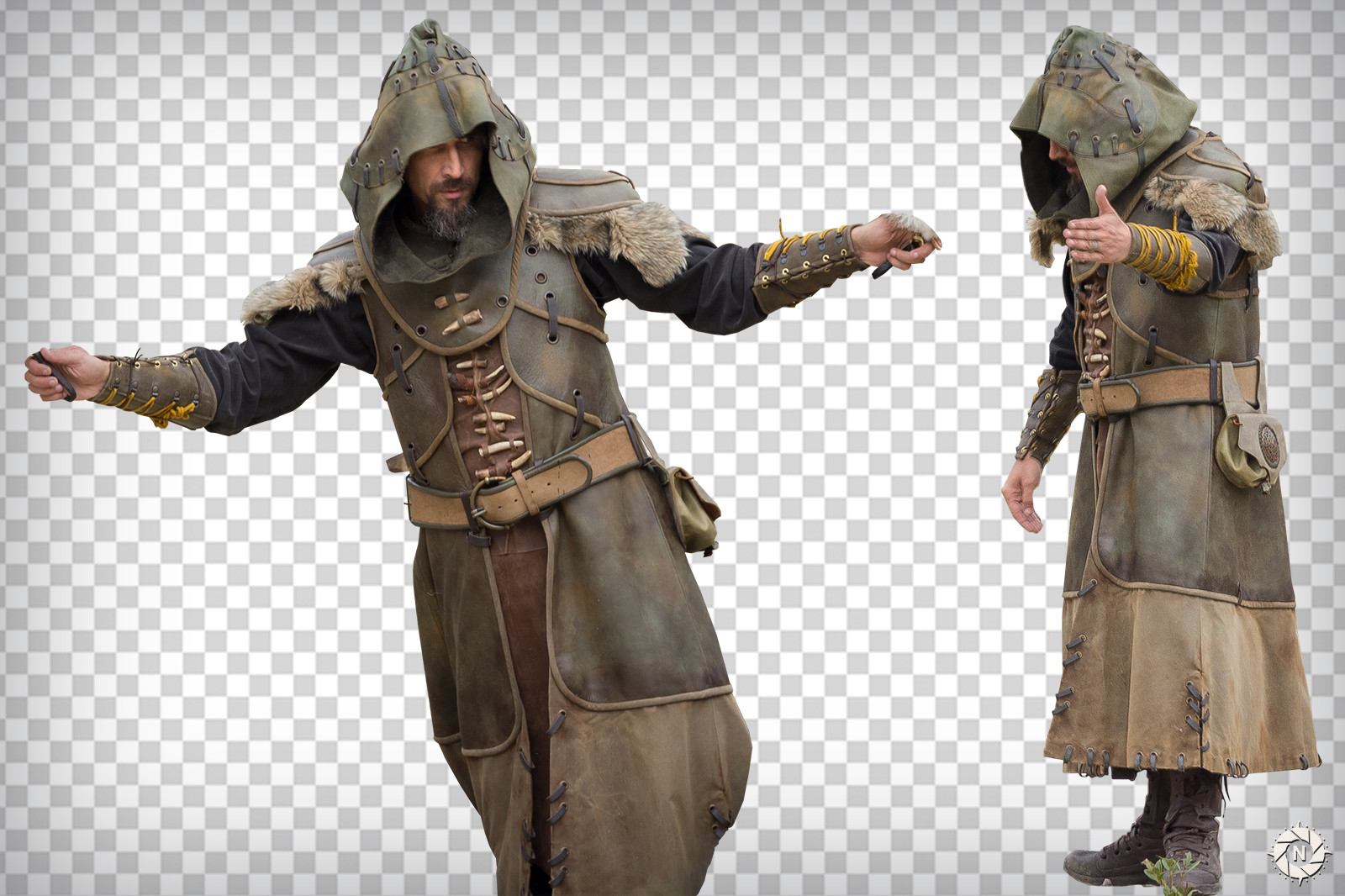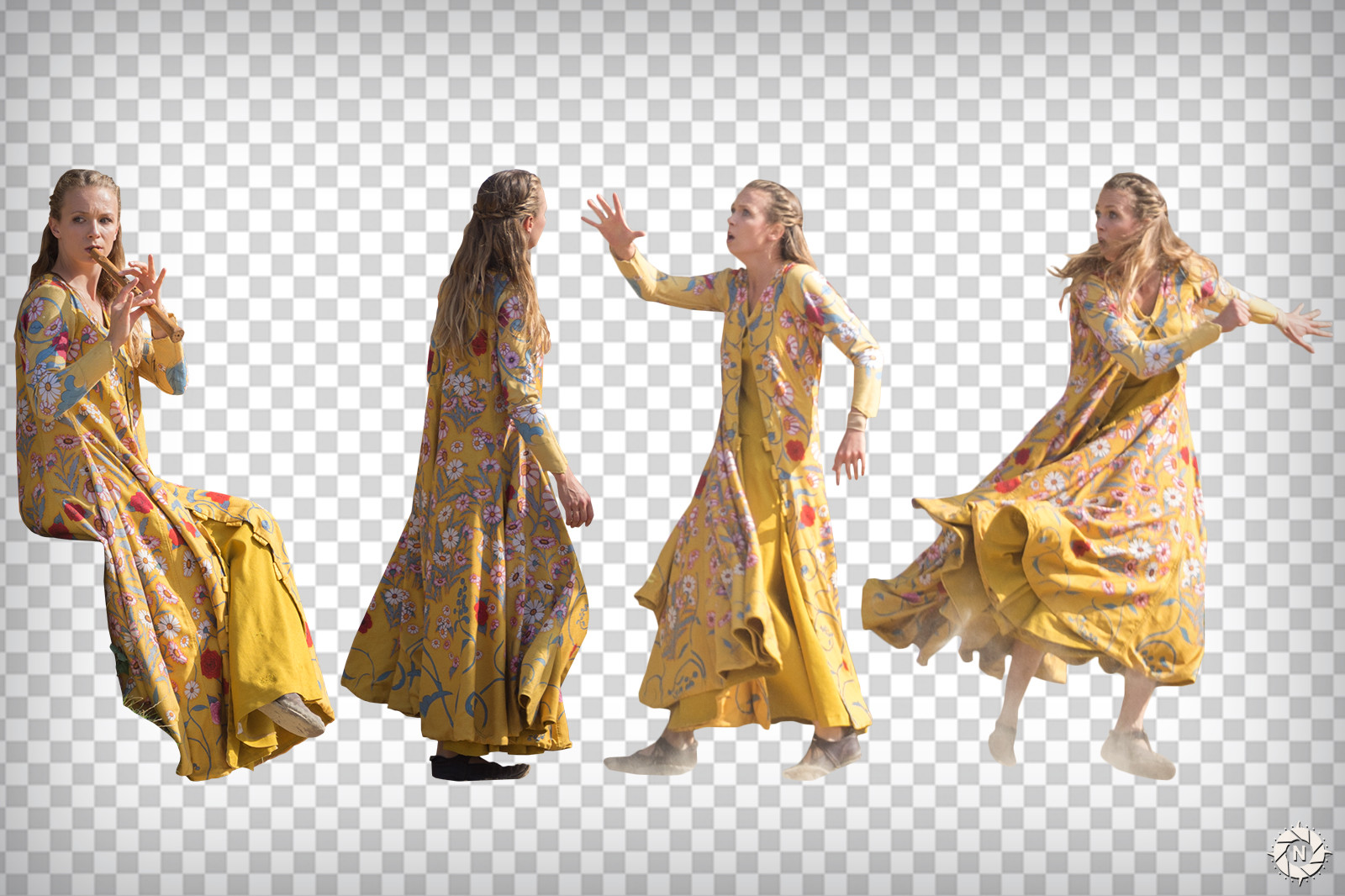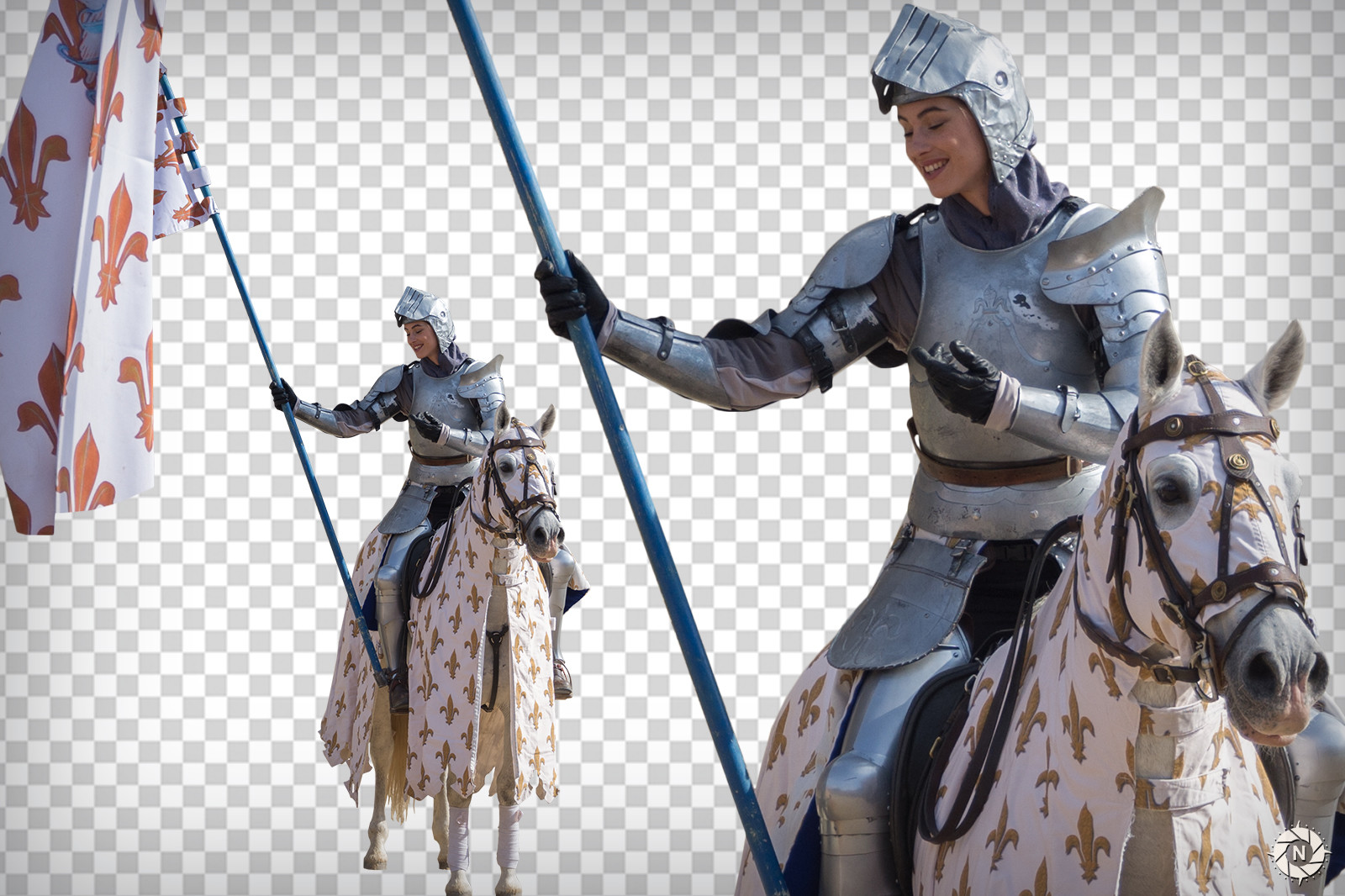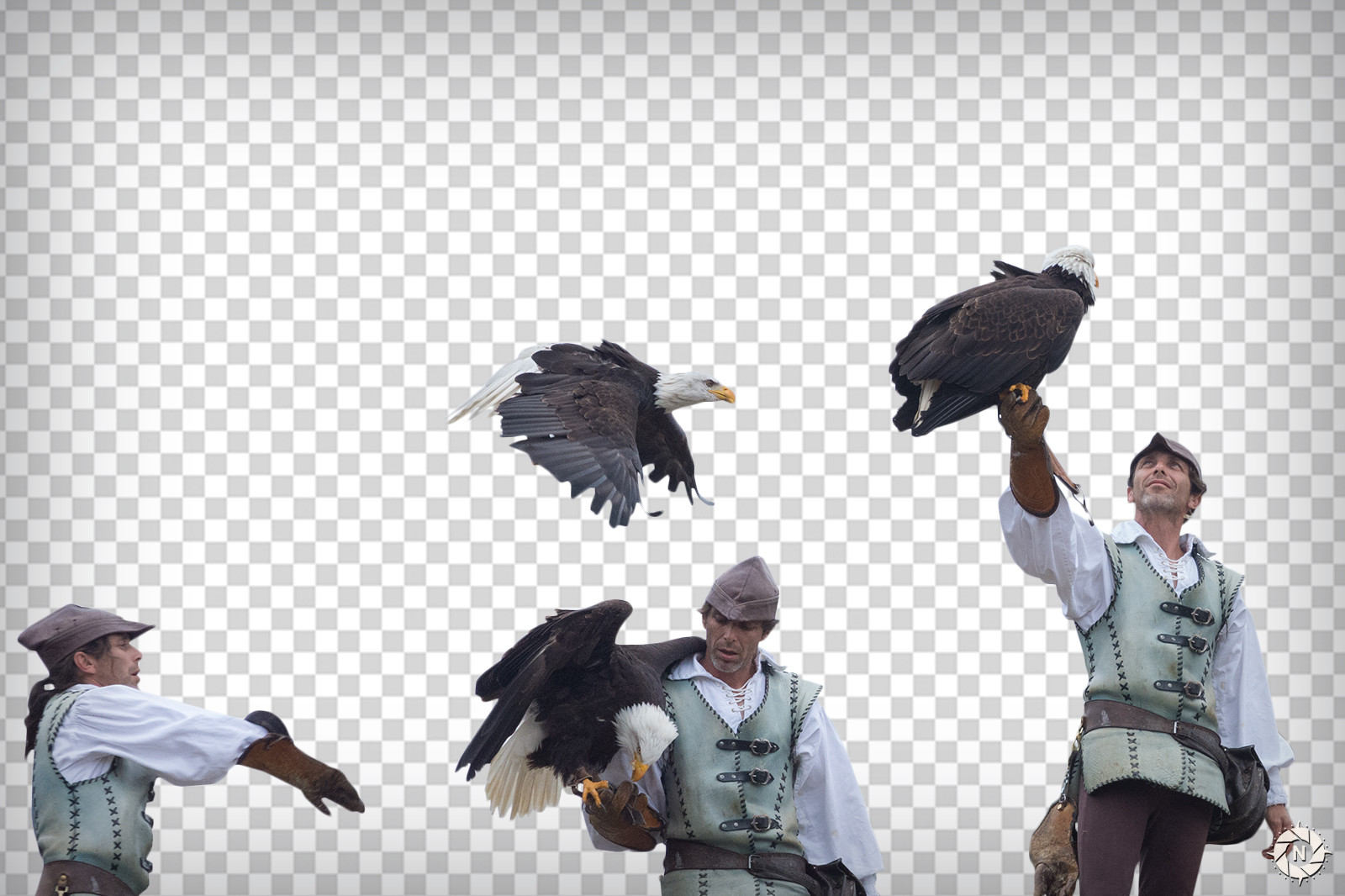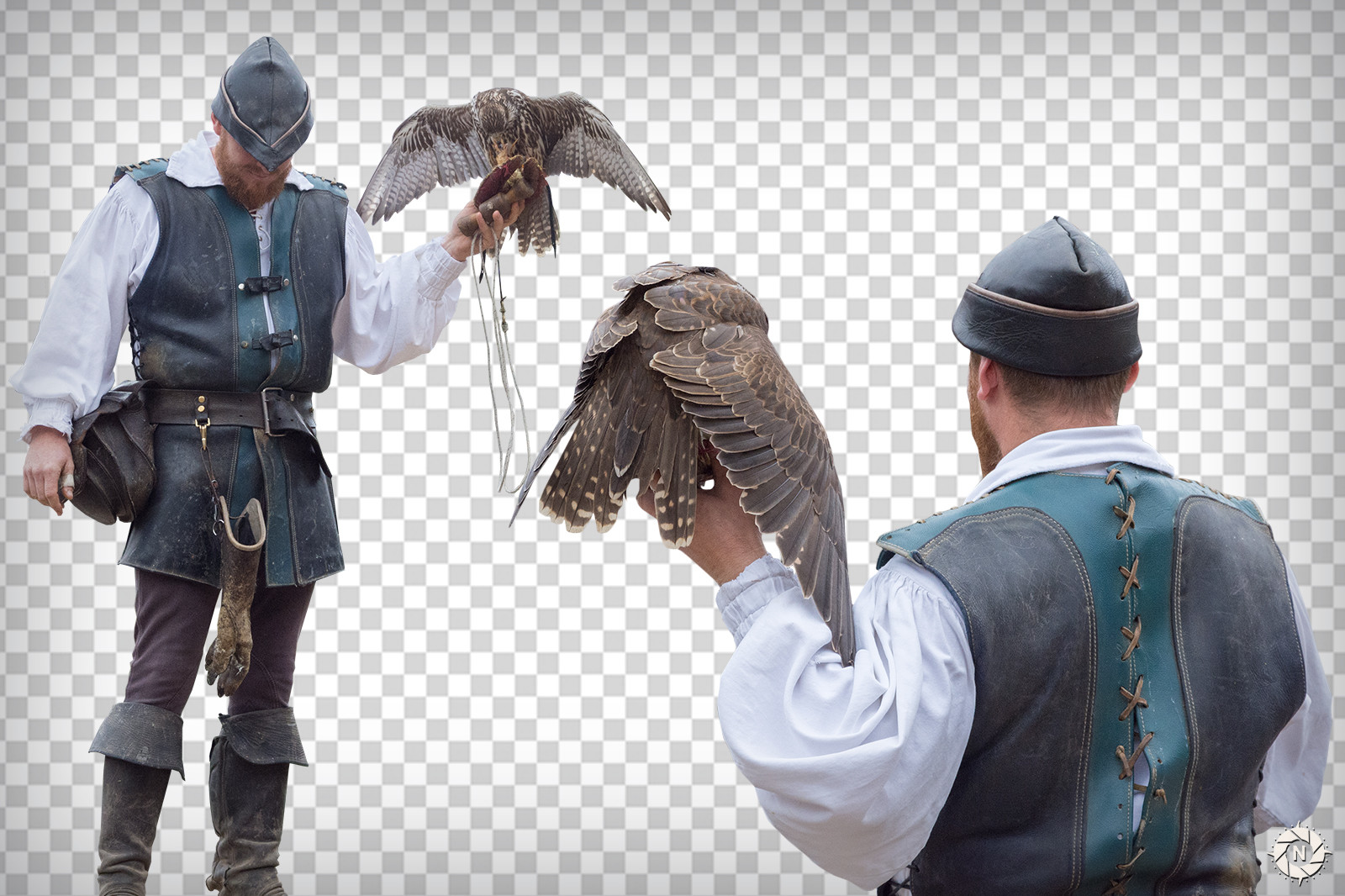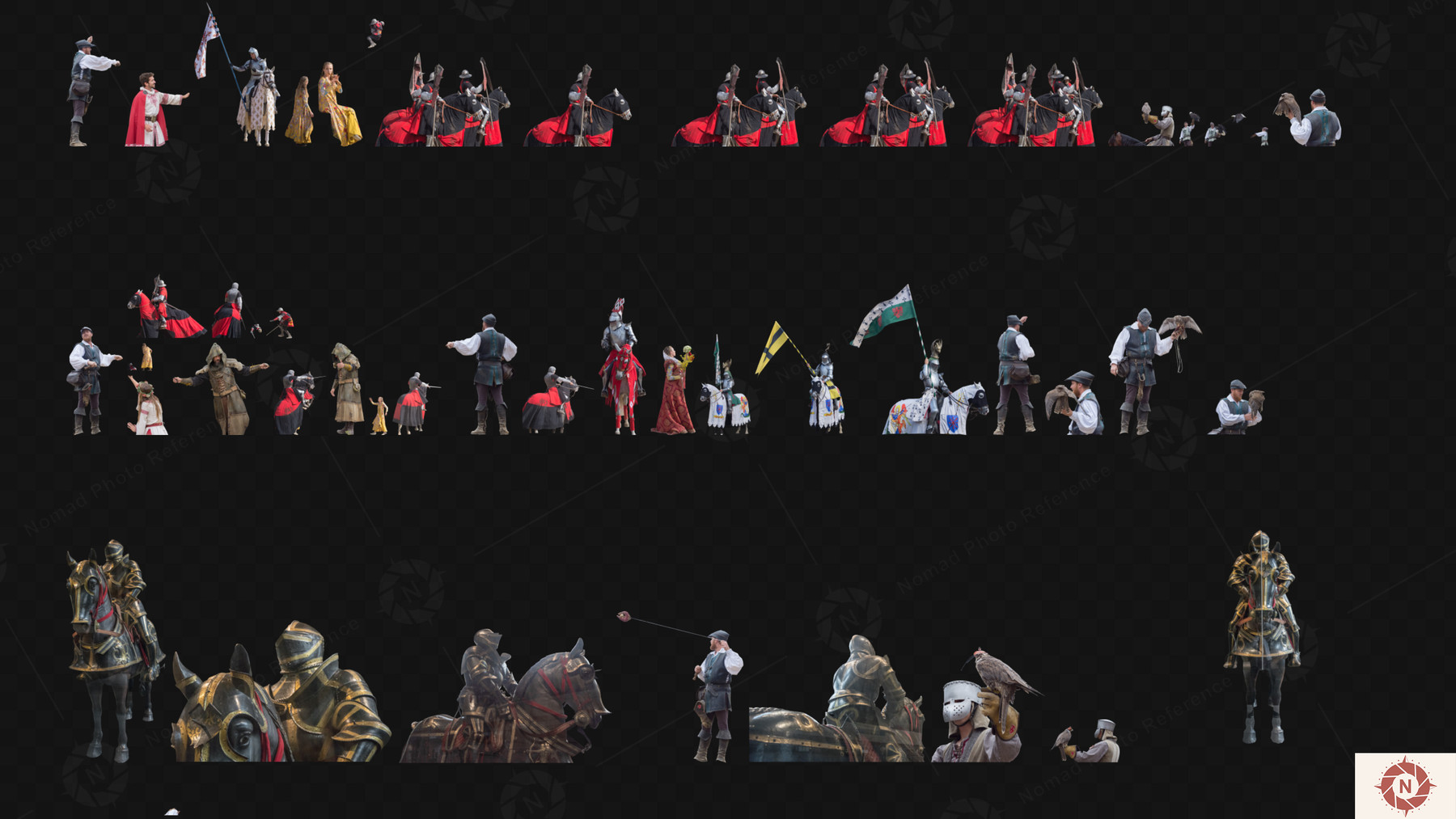 Description:
In this png cutouts pack you will get medieval characters in action like knights (some with their horses), some soldiers, a prince and four princesses, a mysterious mage and three falconers.
Free Cutouts
Download the free samples in the Free Bundle: PNG Cutouts.
Ideal for:
Concept art / Matte-painting / Photobashing
Details:
Photo count: 50
Format: PNG (Transparent background)
Min. Resolution: 217 x 187
Max. Resolution: 6100 x 6100 px
Follow my journey on Instagram: @nomadphotoreference
Support & Refund:
If you are not completely satisfied with this photo reference pack, Artstation has a 7 days Refund Policy and write me an email to tell me how I can make this pack perfect for you.
If you have any questions, check the FAQ.
Release Notes
Removing the free cutouts, they will be available in the Bundle: Free PNG Cutouts.